Marc Andreessen famously stated once "software is eating the world".
Not long after this statement can we now say that it did indeed consume the world. Today is the era of the digital economy where every company, every brand and every organization is software-intensive. It is crucial to each of these to have a digital presence, which basically means having a website, social media presence, web applications or e-commerce, and so on.
Organizations without the capability to build and maintain software applications are increasingly turning to dev shops to outsource their work. Dev shops are external teams of developers and engineers who specialize in providing software services, such as coding and product design.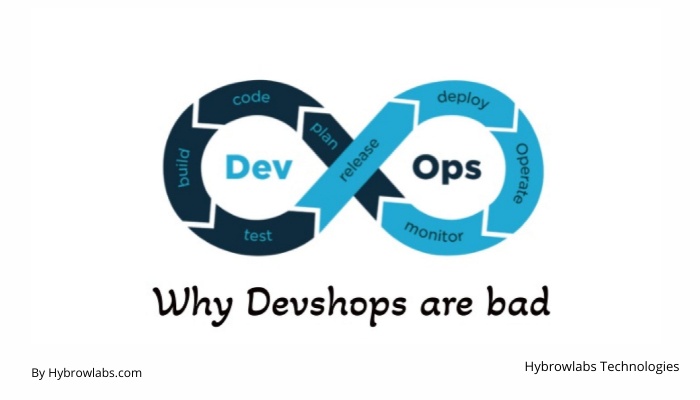 1: What Is A Development Shop?
As we understood before, a development shop is a type of business that specializes in the development of software and web applications. Development shops usually employ a team of experienced developers who can create custom software solutions for their clients.
They also provide services such as project management, user experience design, database design, and more. The development shop model has become increasingly popular, especially for businesses that need to develop custom software solutions quickly and cost-effectively.
With the rise of cloud-based development services, it is now easier than ever for businesses to outsource their development needs to third-party providers. This not only saves money but also allows businesses to focus on their core competencies instead of spending valuable resources on managing complex development projects. With the rise of DevShop, businesses can now quickly and easily access the expertise they need. 
2. Why are Devshops not recommended?
Dev shops may seem like an attractive option for companies looking to create software quickly and efficiently, but they are not typically recommended. This is because they are often staffed by inexperienced developers, and do not provide the same level of support and expertise as an experienced development team.
Furthermore, the cost of hiring a dev shop can be prohibitive, making it difficult to create a high-quality product in a timely manner. Ultimately, companies looking for reliable software solutions should consider other options.
3: Problems working with Devshops
The basic problem comes from the fact that they don't have "skin in the game".
The issue with dev shops is that without any direct stake in the outcome of a project, they can quickly cut corners or move on to the next project. This means that the quality of their work can suffer, and they can quickly become unreliable partners. To ensure that dev shops are motivated to put forth their best efforts, it is important to ensure that they have a vested interest in the success of the project.
Once the project is midway and a lot of components are developed you are at the mercy of the dev shops.
Once a project has reached the midway point and a variety of components have been developed, organizations are largely at the mercy of dev shops to complete the task.  This is especially true when there is no one inside the company who has knowledge of the digital infrastructure, the company is at the mercy of the dev shop. This can lead to delays, higher costs, and a lack of control over the project.
It is important for companies to ensure that they have access to and knowledge of the digital infrastructure to avoid any potential issues.
There are a lot of scammy agencies.
Unfortunately, the rise in popularity of dev shops has resulted in an increase in scammy agencies. These unscrupulous companies often offer attractive rates and packages, but fail to deliver quality results. As such, it is important for those looking to hire a dev shop to do their due diligence and ensure they are working with a reputable organization.
Taking the following measures will help you determine if the Devshop is legitimate or not so you can make a more informed decision when selecting a Devshop for your project:
Look for red flags such as unrealistic promises or guarantees, high-pressure sales tactics, or requests for personal information.

Check customer reviews online to see if people have had negative experiences with the company.

Research the company's legitimacy by searching for it on the Better Business Bureau website.

Avoid companies that require payment upfront before providing services. 

Be wary of companies that do not provide contact information, such as a physical address or phone number.

Beware of companies that offer too-good-to-be-true deals. 
When considering Devshop for your software development needs, it is important to take steps to ensure the company is legitimate. Doing research to find out if the company is reputable and trustworthy is essential. If needed talking to customers and customer testimonials can help you gain insight into the company's services and reliability.
They often over-promise and under deliver
Dev shops, often find themselves in a difficult position of having to over-promise services in order to secure a client, but then under-delivering once the project is underway.
This can lead to costly delays and reduced customer satisfaction, causing considerable damage to a dev shop's reputation. To avoid this issue, it is important for dev shops to be honest and realistic in their estimations and expectations when discussing a project with potential customers.
4: What Are The Benefits Of Using A Development Shop?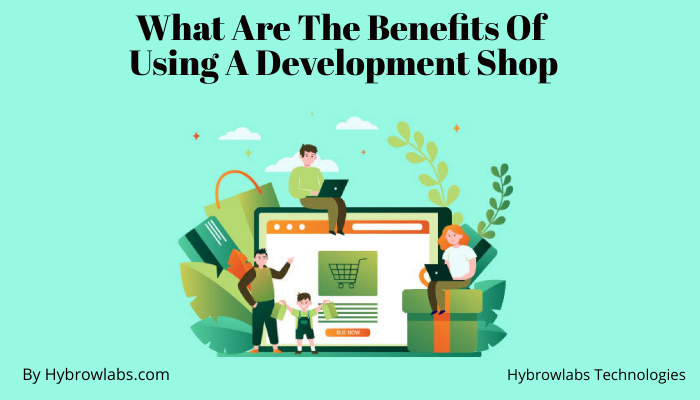 Working with a devshop can be a great way for companies to gain access to a wealth of technological expertise. By leveraging the skills of a devshop, businesses can quickly develop prototypes and launch products and services with minimal risks and costs. Additionally, devshops can provide efficient maintenance and support solutions to help companies keep their solutions running smoothly. Despite potential issues like communication problems or slow response times, the benefits of working with a devshop far outweigh the drawbacks.
Experienced and specialized development team

Access to the latest technologies and tools

Quality assurance and testing services

Ability to scale up quickly and efficiently

Reduced overhead costs and faster delivery times

Flexible pricing options

Increased collaboration with other experts in the field
5: Tips while working with devshops.
Have a clear understanding of your project requirements and goals.

Ask questions to ensure you understand the dev shop's process and timeline.

Take time to review the dev shop's code and other deliverables.

Plan ahead to accommodate feedback, changes, and updates.

Set expectations for communication, scheduling, and deadlines.

Familiarize yourself with the software development life cycle (SDLC).

Be as transparent as possible about your project needs/goals.
6: When should you use Devshops?
When creating a new product or service.

When developing prototypes.

When performing rapid iteration and testing.

When developing a proof of concept.

When launching MVPs (Minimum Viable Products). 

When designing user interfaces and user experiences. 

When developing custom applications and software solutions.
Conclusion
So, there you have it! All the information you need to know about using a development shop like Devshop for your next app project.