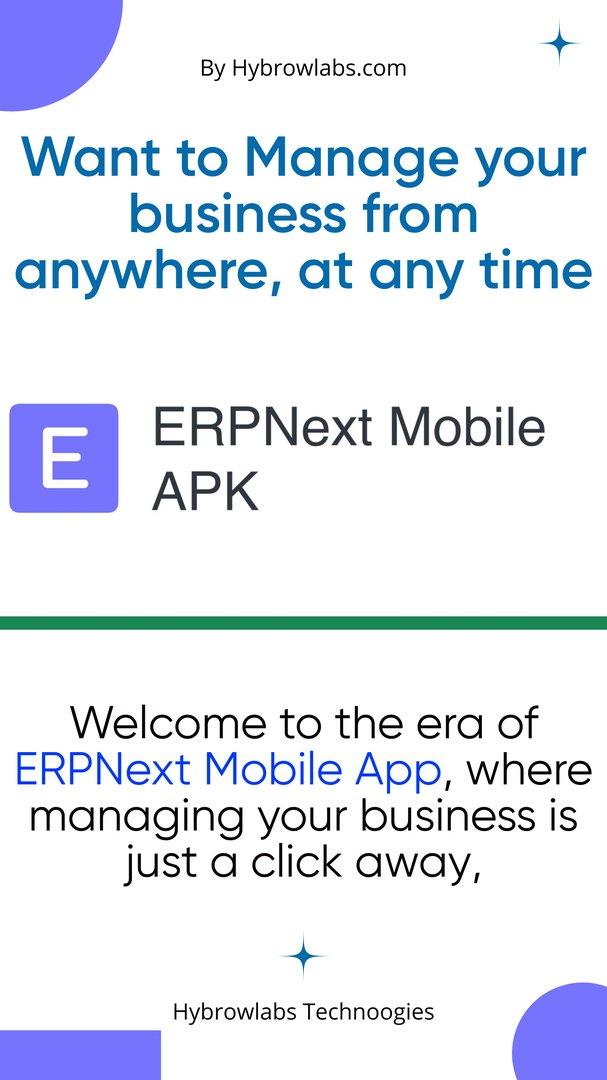 ERPNext Mobile App revolutionizes the way you manage your business by providing a powerful and convenient solution right at your fingertips. With its responsive design and compatibility with various devices, this open-source ERP software keeps you updated with the latest notifications, orders, invoices, and more, even when you're away from your office. In this comprehensive guide, we will explore the features, benefits, and frequently asked questions about the ERPNext Mobile App, ensuring that you have all the information you need to make an informed decision.
Responsive Design With ERPNext Mobile for Seamless Access: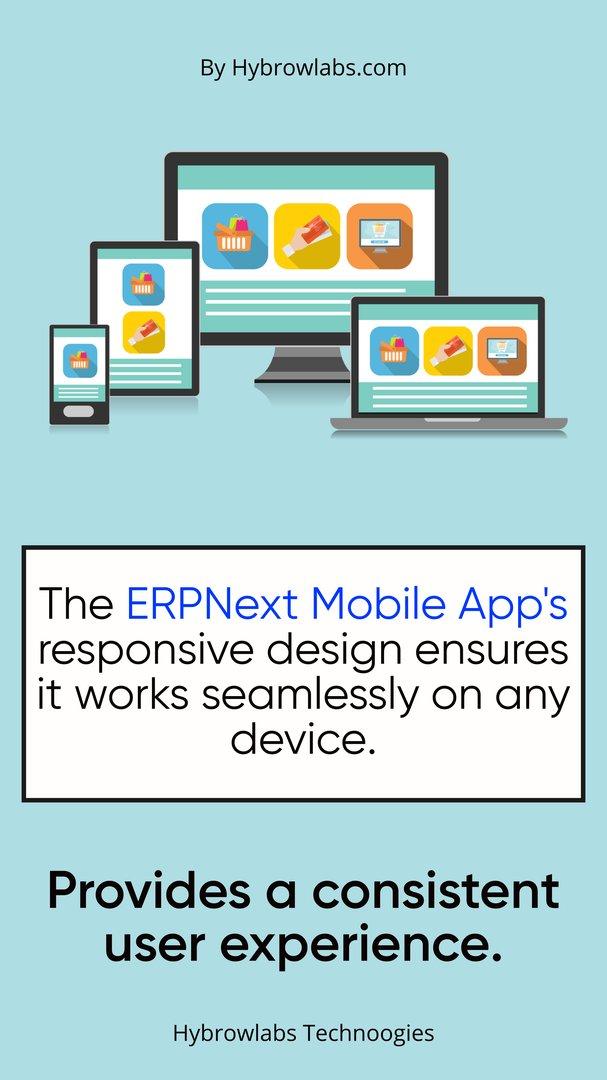 1. Works on Any Device:
ERPNext Mobile App's user interface is designed to be responsive, ensuring that it works seamlessly on your favorite browser. This adaptability means you can access the app from a wide range of devices without any issues, providing a consistent user experience across platforms.
2. Effortlessly Mobile:
Whether you're using a smartphone or a tablet, the ERPNext Mobile App is designed for quick and easy access on the go. This means you can keep track of your business operations, monitor progress, and make crucial decisions even when you're not physically present at your workplace.
3. Even Perfect for Tablets:
The ERPNext web view smartly adapts itself for tablets, allowing you to focus better on your tasks and get more done. With this flexibility, you can manage your business from any device, ensuring that you stay connected and in control, no matter where you are.
Get World-Class Hosting and Support from Frappe: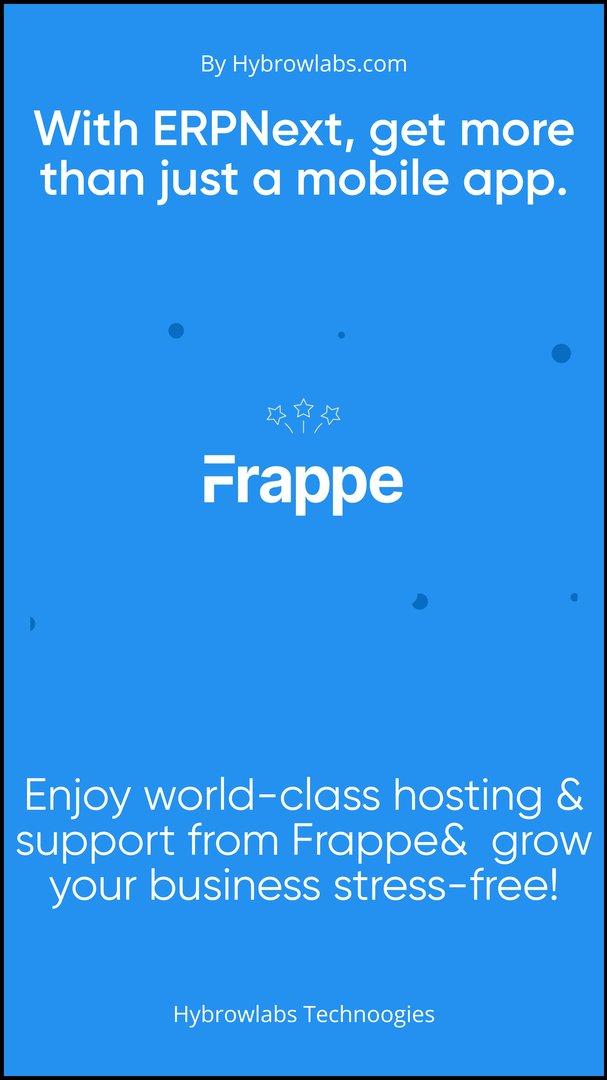 When you choose ERPNext, you're not just getting a powerful mobile app; you're also partnering with a company that offers world-class hosting and support. Frappe, the company behind ERPNext, ensures that your data is secure and your app is always up-to-date, providing you with the peace of mind you need to focus on growing your business.
ERPNext Mobile App Details:
ERPNext Mobile App, developed by Frappé Technologies Pvt. Ltd, is available for both Android and iOS devices. The app's version, size, and system requirements may vary depending on the device you're using. Here's a quick overview of the app's details:
Version: Varies with the device
Size: Varies with the device
Requires Android: Varies with the device
Requires iOS: 9.0 or later
Company: Frappé Technologies Pvt. Ltd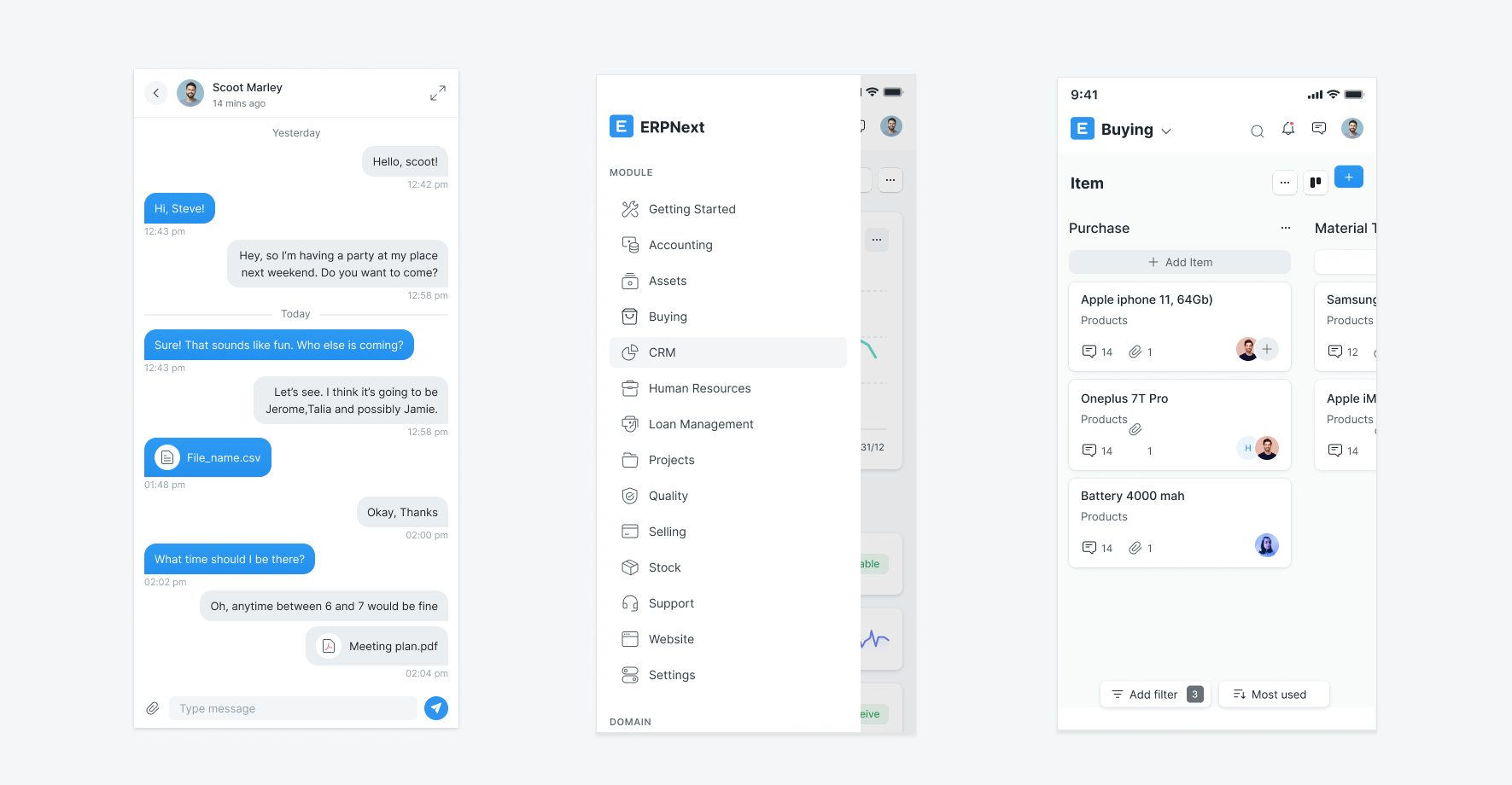 To get a better understanding of the app's interface and functionality, you can view various screenshots available on the app store page or ERPNext's website. These images provide a glimpse into the app's design, layout, and features, helping you decide if it's the right fit for your business.
Knowing ERPNext Mobile App Experience: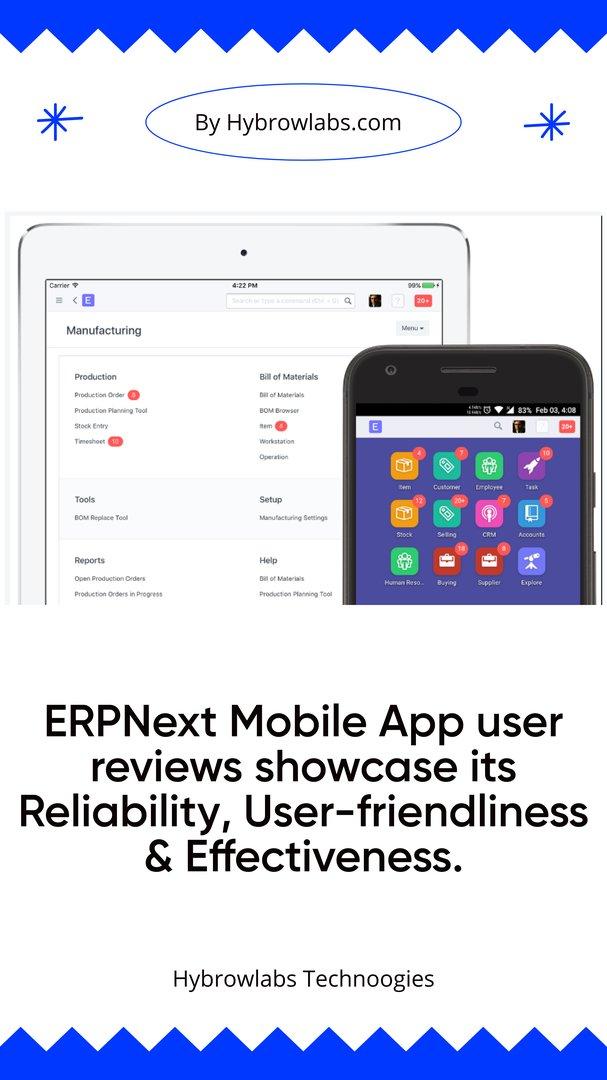 Before committing to any software, it's essential to consider the experiences of other users. ERPNext Mobile App's reviews showcase the app's reliability, user-friendliness, and the effectiveness of its features. By reading these reviews, you can gain insights into how the app has benefitted other businesses and determine if it's the right solution for your needs.
What are ERPNext Mobile App Integrations?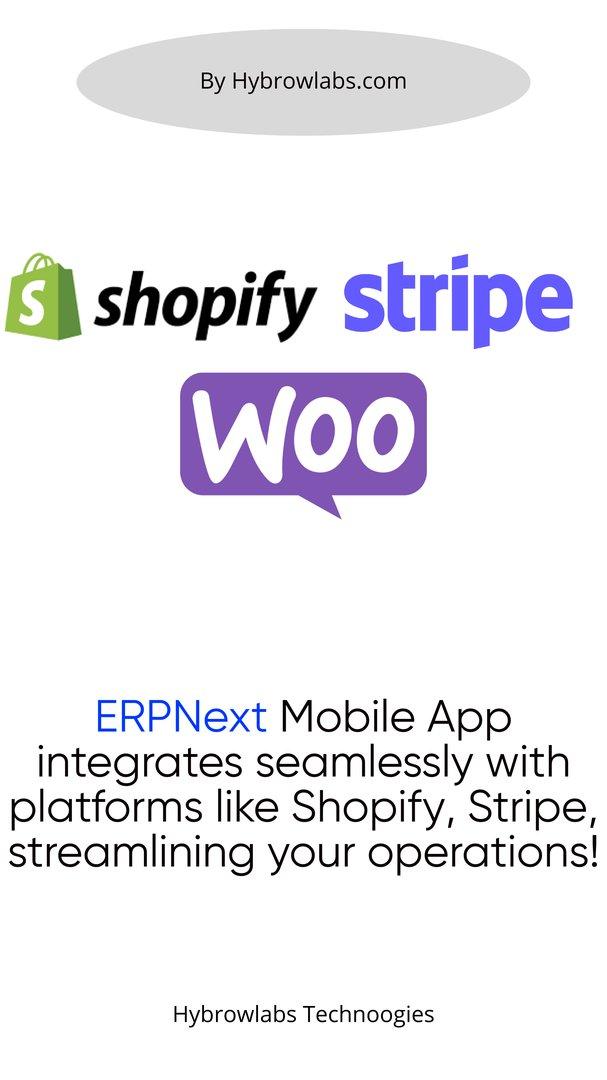 One of the advantages of ERPNext Mobile App is its seamless integration with other popular platforms. These integrations allow you to connect your existing systems and streamline your operations, making it easier to manage your business. Some of the notable integrations include:
Shopify: A popular eCommerce platform used by small retailers and startups.
WooCommerce: A flexible and customizable solution for selling products online.
Stripe: A leading payment processing platform for internet businesses.
Description and Installation:
ERPNext Mobile App is available for both Android and iOS devices, ensuring that you can access your business data and tools, regardless of your preferred platform. To install the app, follow these steps:
For Android devices, visit the Google Play Store and search for "ERPNext Mobile App." Click on the app and follow the on-screen instructions to install it on your device.
For iOS devices, navigate to the iTunes App Store and search for "ERPNext Mobile App." Download and install the app on your iPhone, iPad, or Apple Watch.
In Conclusion:
The ERPNext Mobile App is a potent and convenient solution for businesses looking to streamline their operations and maintain continuous data connectivity on the go. It's user-friendly design, along with seamless integrations and top-notch support, ensures that you're equipped with all the necessary tools for effective business management, irrespective of your location. By examining the information provided in this guide, you can determine if the ERPNext Mobile App aligns with your organizational needs, thereby propelling your business towards unprecedented success.
For advanced needs, Hybrowlabs ERPNext Development Services can offer customization, development, and support tailored to your business requirements. And, for those in the manufacturing sector, Hybrowlabs Manufacturing ERPNext Services can help you unlock the full potential of ERPNext's suite of tools, ensuring your processes remain efficient and your decision-making data-driven.
Frequently Asked Questions (FAQs):
1. What are the best alternatives to ERPNext Mobile App based on customer reviews?
While ERPNext Mobile App is a popular choice, it's essential to explore other options before making a decision. Based on customer reviews, one of the best alternatives to ERPNext Mobile App is StrategicERP-Real Estate ERP.
2. What kind of app is ERPNext?
ERPNext is a web-based, open-source ERP software designed to help businesses manage their operations more effectively. The mobile app allows users to access essential features and data on the go, ensuring that they stay informed and in control, even when they're away from their office.
3. Which devices are compatible with ERPNext Mobile App?
ERPNext Mobile App is designed to work on a wide range of devices, including smartphones and tablets. The app is available for both Android and iOS platforms, making it accessible to users with different preferences and requirements.